5 Ways To Enjoy Time at Home This Thanksgiving Weekend
Posted by Amy Wallace on Monday, November 21st, 2016 at 9:18pm
Thanksgiving weekend is pretty special to me. I do not shop, I do not in fact, go anywhere. I use this one long weekend a year to enjoy what I consider to be the perfect country weekend. I stay at home amidst the woods and fields of my parents' farm and my family does the things that country people do on Thanksgiving weekend. If you're going to be in the Hudson Valley and Catskills this holiday weekend, I'm happy to share my country alternatives to shopping with you. If you don't want to run around like a turkey with your head cut off this weekend do some or all of these:
1. Bonfire Bocce.
I've never understood bocce on a beach! To me bocce should be played on a rutty field to make it really challenging. If it's intermittently soggy, so much the better. Bocce only takes occasional concentration. When it's not your turn you can catch up with the people playing with you, drink a warming beverage of your choice, enjoy the scenery, and breathe the fresh air. But the fresh air is chilly you say! That's where the bonfire comes in (or the totally contained fire in your backyard firepit - Bonfire Bocce is just more fun to say). Run over and warm up, or you can try to keep the game near the fire. An extra challenge. Bonfire Bocce, it's what your backyard is there for.
2. "Puzzle."
I know adult coloring books are all the rage, but we puzzle. Puzzling equals quality time with your family and friends. Some say doing puzzles makes you smarter. It definitely makes you chill out! If you're competitive you can always get several of the same puzzle and see who can finish it first! Thanksgiving weekend is perfect for puzzling because it lasts exactly as long as it takes for several people to finish a 1,000 piece puzzle. I'll admit the images on puzzles used to be pretty, um, tacky. But, no more! Here's the one we've got lined up for this weekend.
3. Walk it off. Dress appropriately.
If you're lucky enough to be in the woods, or on a country road, or in a sweet village, go for a walk. Go with someone. Your phone does not count as someone. The best conversations I've ever had have been while taking a country walk with a friend. Also, walking burns the calories from stuffing - the worst kind of calories there are. Before you head out give a quick thought to safety. If you're going to be crossing paths with hunters don your blaze orange fashions.
4. Make Crafts With Natural Materials
Thanksgiving Weekend, we like to craft. Here's a photo from last Thanksgiving, my Dad was helping my daughter make a board game from the Colonial era. (Oh, another thing, on Thanksgiving weekend, we do not get dressed up. Obviously.) There's a chance you don't have your own woodshop, but trust me you DO NOT want to go to "Michaels", "AC Moore", or Joanne fabrics on Thanksgiving weekend. They will be MOBBED. Don't worry, you can find what you need to get crafty. There are so many great craft materials right outside your door. Make something with the things you find on your walk!
I've been looking for something to make my backyard festive for parties without spending too much money or otherwise going overboard. These are inexpensive, easy to make, and you can make a fleet of them and rearrange to your hearts content. When you're not using them hide them behind your shed.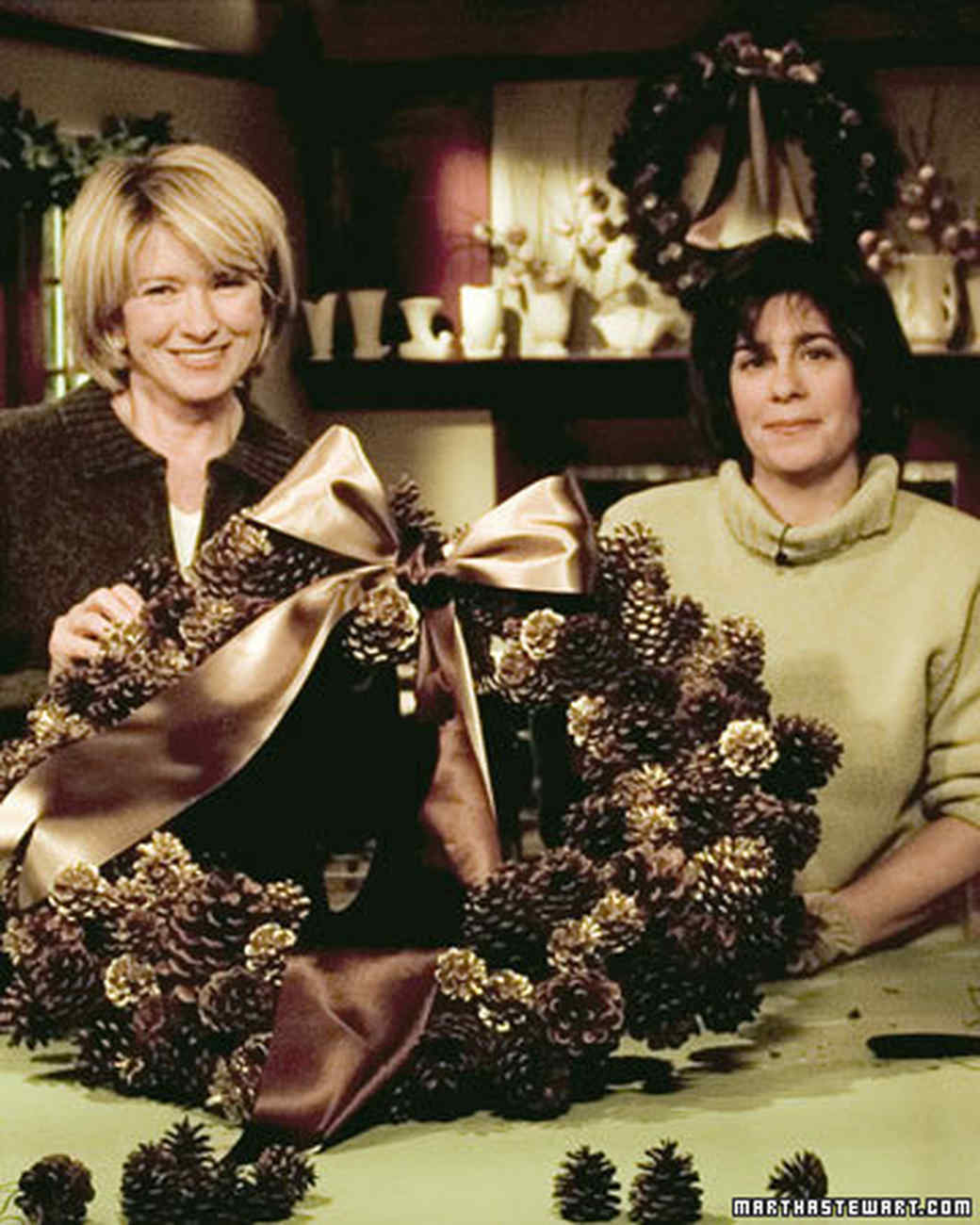 Pinecone wreaths are not for the faint of heart, but they last for years and years. We only got rid of one I made in 3rd grade Girl Scouts a year or so ago. If you have a hoard of pinecones go for it. (Instructions from that craft master, Martha!)
These are lovely, easy, and you'll be motivated to get your Holiday cards out the door quickly before they dry out. (Click the picture to go to "Frolic" for instructions.)
Terrarium! They're experiencing a revival in popularity and they're fairly easy to make, especially if you keep an eye out on your walk for different varieties of moss.
5. Read a good book.
I saved the best for last. Not a day goes by that I don't spend a split second looking longingly at the stack of books piled up on my bedside table, just waiting to be read. And the one in my office, and the one on top of my piano. We have three glorious days of free time coming up. Instead of gobbling turkey I plan to gobble books cozied up on the couch! If you'd like to do the same and you need some recommendations you're in luck. Local writer Martha Frankel has a weekly show on WDST Radio where she interviews writers. It's great. You can get all the 111 on ITunes by searching Woodstock Booktalk with Martha Frankel.
Contact Us:
Explore Upstate Communities
Amy Wallace - Marketing Director - Coldwell Banker Village Green Realty
1 Response to 5 Ways To Enjoy Time at Home This Thanksgiving Weekend
Leave A Comment